Queen Elizabeth II — monarch of the United Kingdom, sovereign to 14 other realms, head of the Commonwealth, supreme governor of the Church of England, and an iconic figure in global public life for some three-quarters of a century — has died, Buckingham Palace announced Thursday. She was 96.
"The Queen died died peacefully at Balmoral this afternoon," the royal family said in a statement. "The King and The Queen Consort will remain at Balmoral this evening and will return to London tomorrow."
The royal family had announced earlier on Thursday that doctors were "concerned" for the Queen's health and had placed her under medical supervision at Balmoral Castle in Scotland. Her children and grandchildren had traveled to be with her.
The monarch was last pictured by a photographer on Tuesday at her Scottish residence, where she met with Liz Truss to invite her to become prime minister. Truss and outgoing prime minister Boris Johnson had journeyed to Scotland, rather than Buckingham Palace in London, because doctors had advised the queen not to travel.
Having reigned for more than 70 years and through the premierships of 15 British prime ministers — starting with Winston Churchill's second term — she was the longest-serving British monarch and, until her death, the longest-serving head of state on the planet.
Due to the stunning longevity of Elizabeth's reign, only a minority of people alive can vividly remember life as it was before her 1952 ascension. For decades, she endured as a steady presence — whether in ceremonial pageantry or Christmas Day speeches, seen waving from carriages or in profile on the back of currency — as the world around her changed in dizzying ways.
During her decades in power, Elizabeth oversaw much of the effective decolonization of the British empire and its evolution into the present-day Commonwealth of Nations. She saw the UK slide in influence following World War II, but emerge as a 21st-century nation — more diverse, confident, and modern. She saw her subjects live through technological advances, social revolutions, political crises, natural disasters, and a global pandemic. And she saw average women gain more rights, independence, and power, and three serve as her prime minister — one of whom, Truss, was born 23 years after Elizabeth first assumed the throne.
And yet, in her ancient role of duty and tradition, she personified Britain's id, its underlying self-sense of historical grandeur, to the world. Her death represents the loss of one of the most immediately identifiable symbols of "Britishness" on earth and the end of the second Elizabethan age.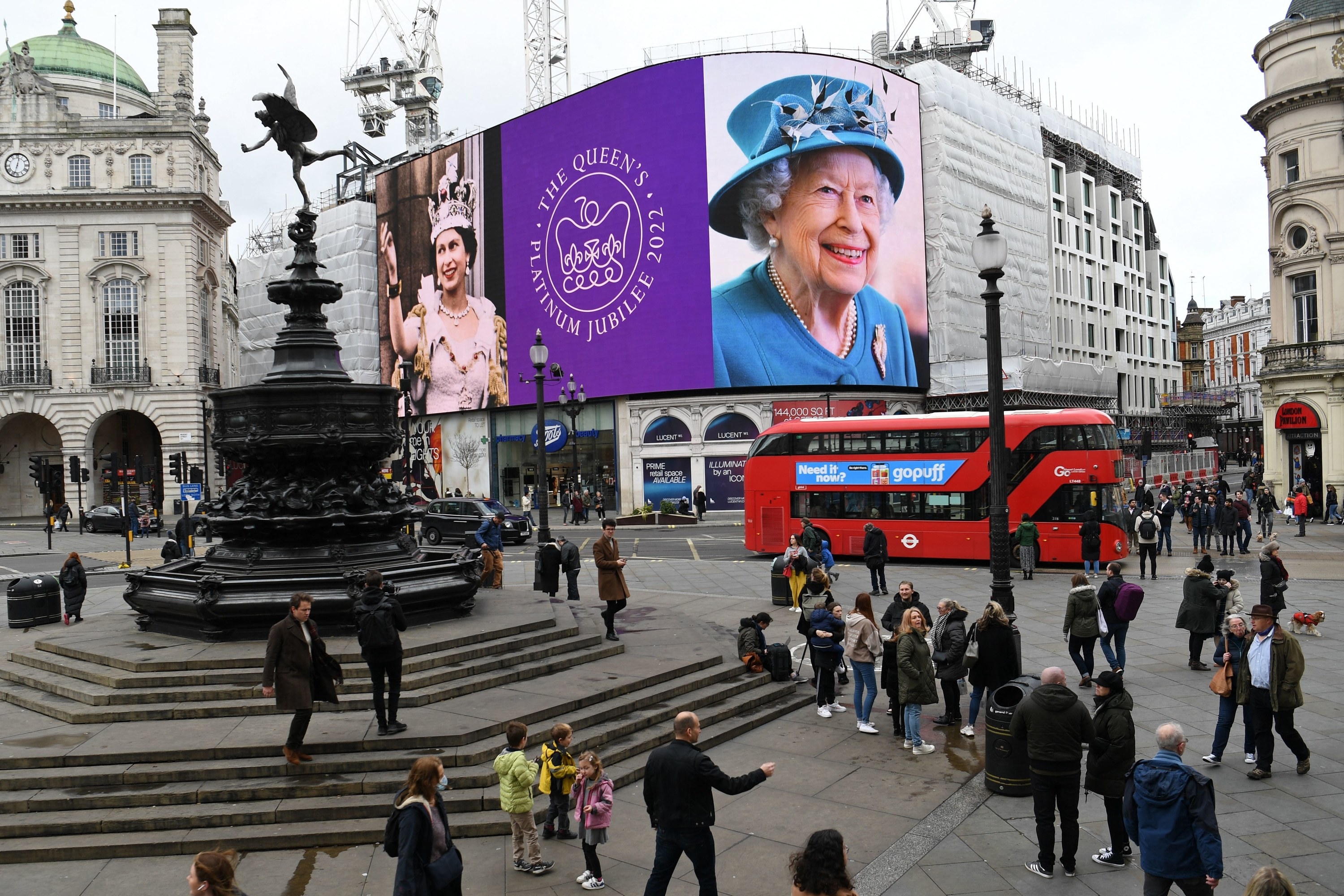 In February 2017, Elizabeth became the first British monarch to reach a sapphire jubilee, a historic milestone she celebrated with little fanfare. "It is a testament to her selfless devotion to the nation that she is not marking becoming the first monarch to reign for 65 years with any special celebration," then–prime minister Theresa May
said
 at the time, "but instead getting on with the job to which she has dedicated her life."
Five years later, in 2022, she eclipsed that record again by marking 70 years on the throne. "You laugh and cry with us and, most importantly, have been there for us, for these 70 years," son Prince Charles said in a speech outside Buckingham Palace to celebrate the platinum jubilee. "You have been with us in our difficult times. And you bring us together to celebrate moments of pride, joy and happiness."
The Queen's husband, Prince Philip, the Duke of Edinburgh, died in April 2021 at age 99. Their marriage of more than 70 years made him the longest-serving royal consort in British history. Together, the pair had four children — Prince Charles, Princess Anne, Prince Andrew, and Prince Edward — as well as eight grandchildren and even more great-grandchildren.
The death of the Queen means Charles is now King. His eldest son Prince William is now first in the royal line of succession.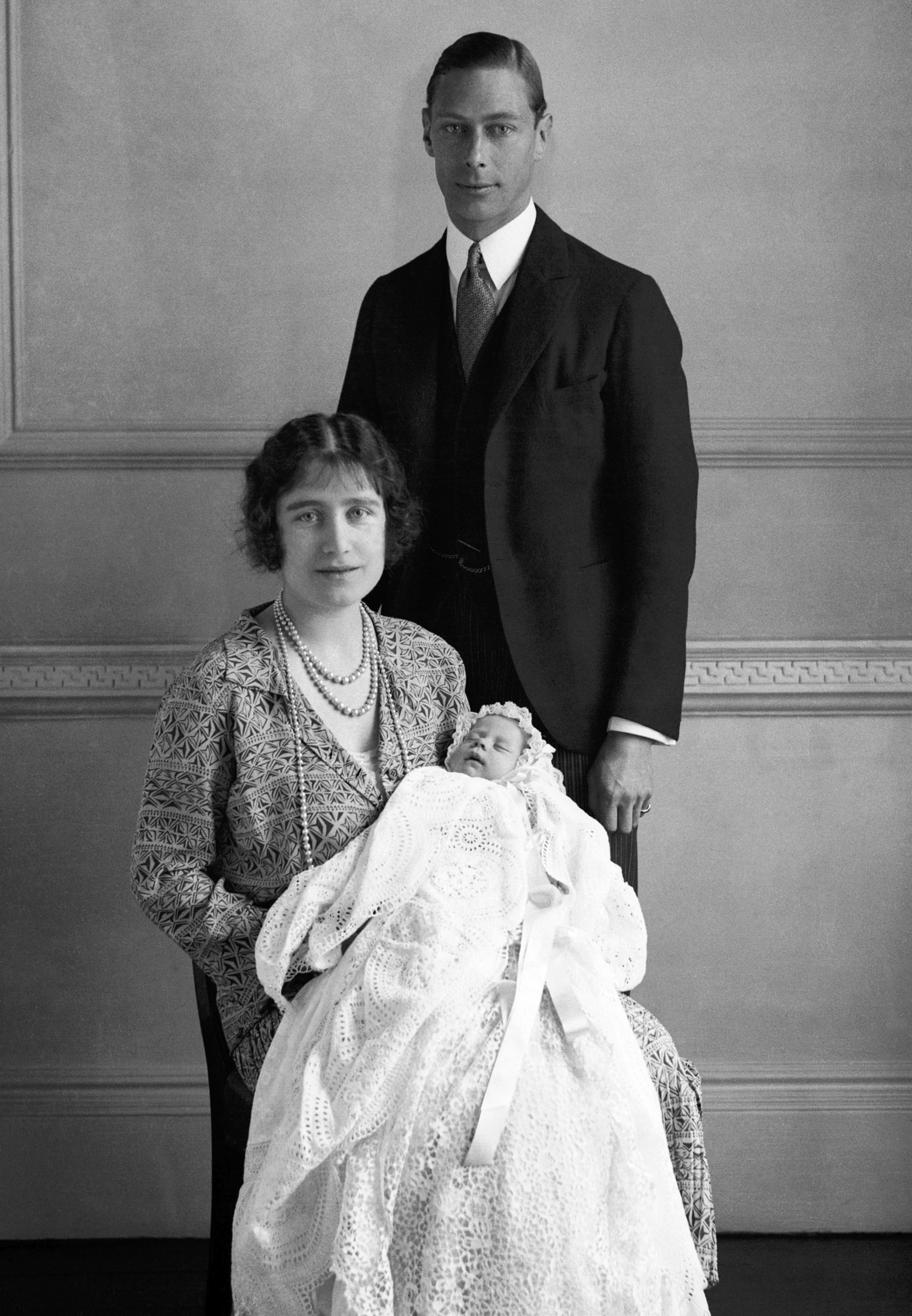 Elizabeth Alexandra Mary Windsor was born at 2:40 a.m. on April 21, 1926, at 17 Bruton Street in London's Mayfair district during the reign of her grandfather, King George V. She was the first child to the Duke and Duchess of York.
When Elizabeth was just 2 years old, Churchill famously remarked that she had "an air of authority and reflectiveness astonishing in an infant."
She enjoyed a relatively peaceful early childhood with her parents and younger sister, Margaret, who was born in 1930.
The young Elizabeth — known through her childhood as Lillibet — was not initially expected to become Queen. Third in line to the throne behind her uncle Edward, Prince of Wales (later King Edward VIII), and her father, the Duke of York, it was assumed she would only fall further down the line of succession, as Edward was still young and expected to have children of his own.
However, the royal family was thrown into turmoil in 1936 when Edward abdicated the throne to marry American divorcee Wallis Simpson — a move that was seen as incompatible with his status as the head of Church of England, which at the time opposed remarriages for divorced people whose ex-spouses were still alive.
Edward's abdication caused a constitutional crisis that led to his brother, Elizabeth's father, — the Duke of York, Albert — being unexpectedly elevated to the throne, becoming King George VI, with Elizabeth the next in line.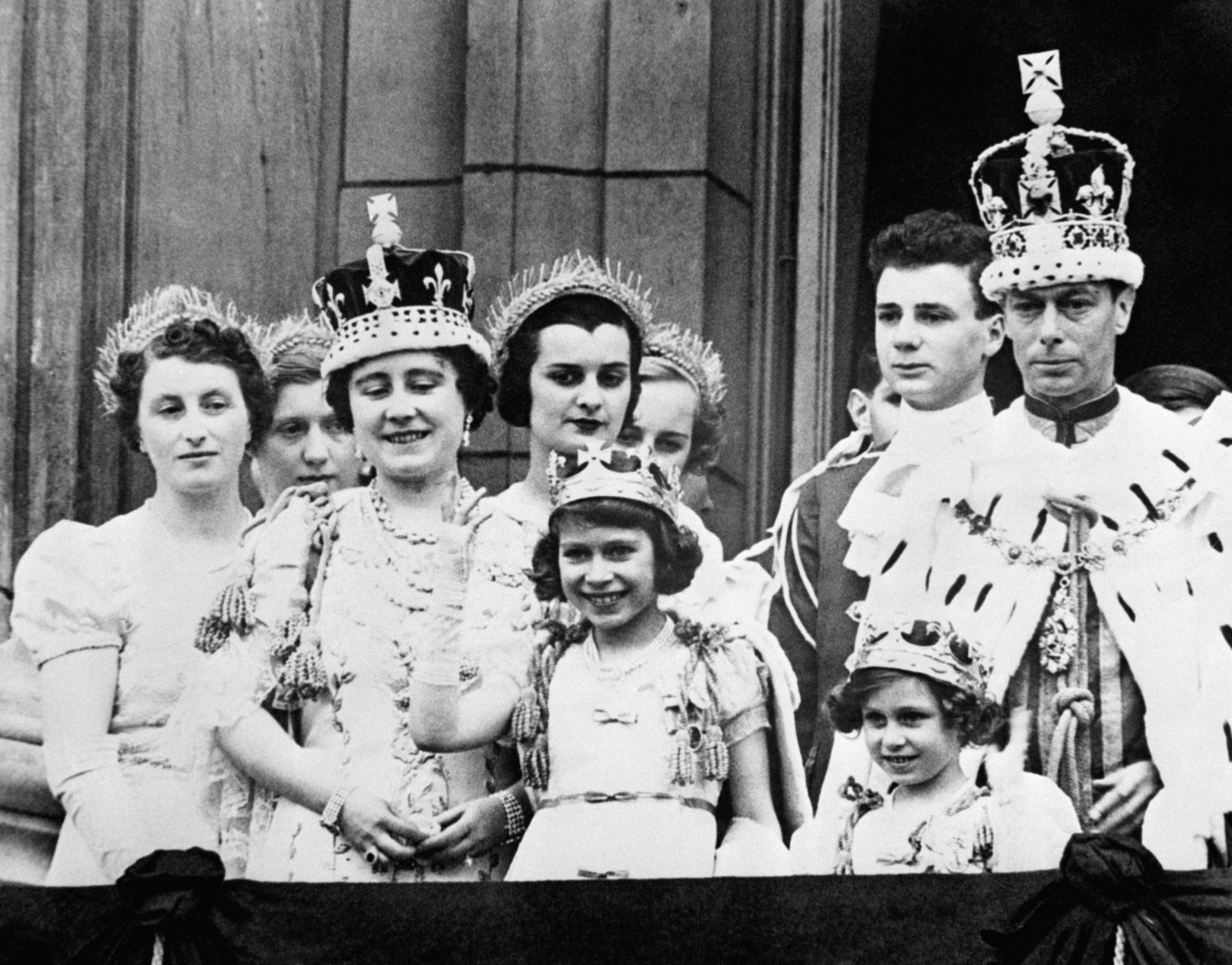 When World War II broke out in 1939, there was a flurry of speculation that princesses Elizabeth and Margaret would join thousands of other British children in being evacuated to North America. However, this prospect was swiftly dismissed by their mother, Queen Elizabeth, who said: "The children won't go without me. I won't leave the King. And the King will never leave."
This meant the royal family shared many of the risks ordinary Brits faced during the blitz, although the young princesses spent the majority of the war in the relative safety of Windsor Castle and other rural palaces, away from the aerial bombardment faced in urban areas.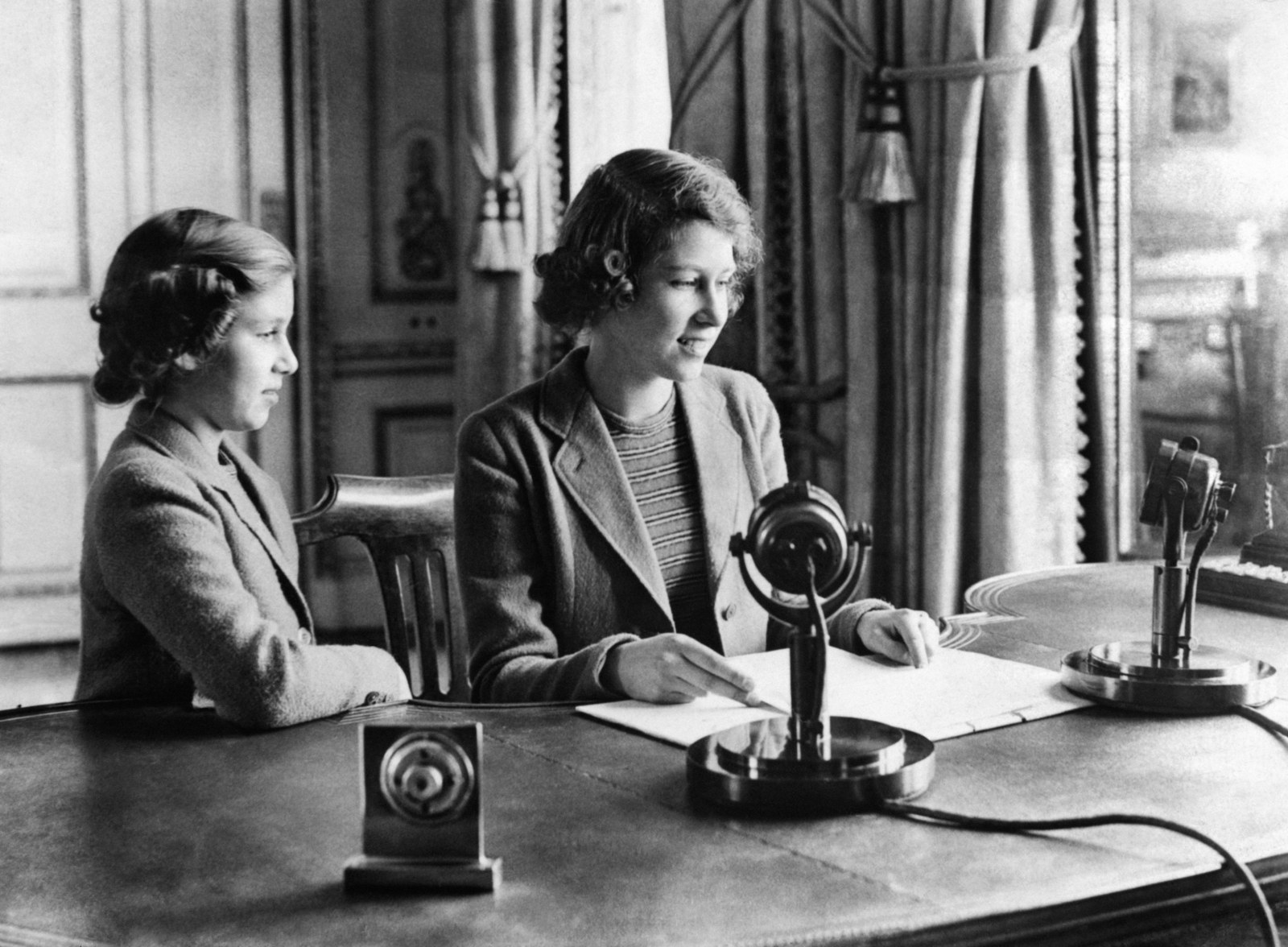 In 1940, Princess Elizabeth made one of her first major speeches, at the age of 14, addressing Britain's child evacuees on the BBC's Children's Hour. She made one of her first solo public appearances when visiting the Grenadier Guards at the age of 16 in 1943.
Elizabeth reportedly spent months pestering her father for permission to pitch in with the war effort before she swapped the pomp and ceremony of royalty for a set of overalls, joining the women's Auxiliary Territorial Service at age 18 as a mechanic and truck driver, training in London.
She remains the only woman British royal to have joined the armed forces and, until her death, was the only living head of state who had served in World War II.
On May 8, 1945, when Churchill announced that the war in Europe was over, thousands poured into the streets of London to express their unbridled joy and relief. Among them were the 19-year-old Elizabeth and 14-year-old Margaret, who had slipped out of the palace incognito to join in the party, with the elder princess pulling an officer's cap over her eyes in a move that seems at odds with their usually highly stage-managed public engagements.
That evening was one of the only times Elizabeth was truly able to become "one of the people," and in a 1985 interview with the BBC she remarked on the "lines of unknown people linking arms and walking down Whitehall — all of us just swept along on a tide of happiness and relief."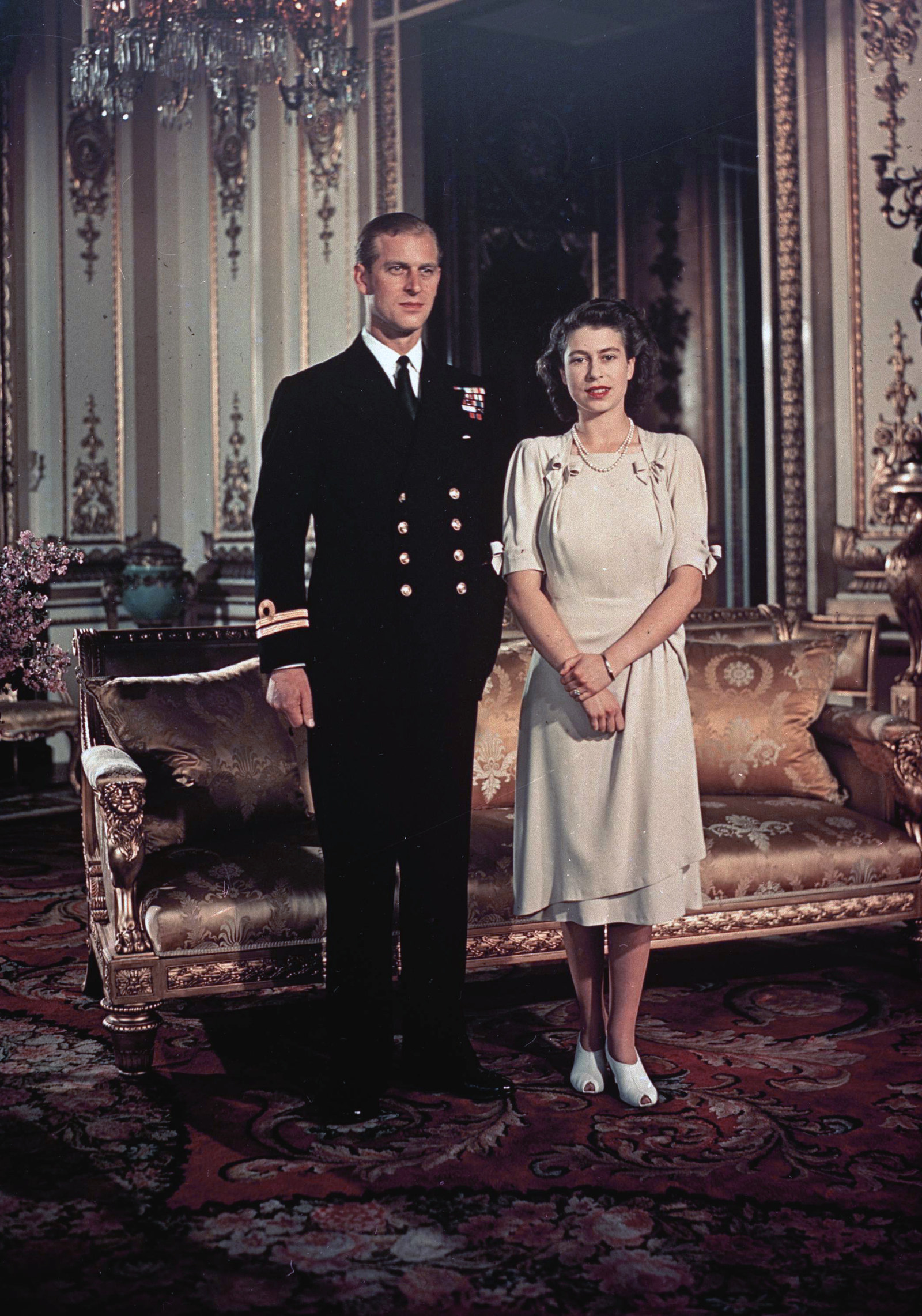 In 1946, Elizabeth became engaged to Lt. Philip Mountbatten — later Prince Philip, the Duke of Edinburgh. But her father asked that the news of their engagement not be made public until after she turned 21.
For her birthday, she delivered a speech during a tour of South Africa that was broadcast via radio around the Commonwealth. "I declare before you all that my whole life, whether it be long or short, shall be devoted to your service and the service of our great imperial family to which we all belong," she said.
The couple were married in a relatively simple ceremony at Westminster Abbey on Nov. 20, 1947. Elizabeth had to collect clothing coupons for her dress as Britain was still recovering from the war.
They had their first child, and Elizabeth's heir presumptive, Charles — the future Prince of Wales — on Nov. 14, 1948, at Buckingham Palace. Their second child, Anne, was born in 1950.
While Philip was stationed in Malta on naval duty, Princess Elizabeth visited him four times. However, after King George was diagnosed with lung cancer in 1951 and underwent surgery to remove part of his lung, Elizabeth had to take on more and more royal duties.
On Feb. 6, 1952, while on a visit to rural Kenya, Elizabeth received the news from her husband that her father had died, which meant her own accession to the throne. Her tour was abandoned, and the young woman who had flown to East Africa as a princess returned to Britain a queen.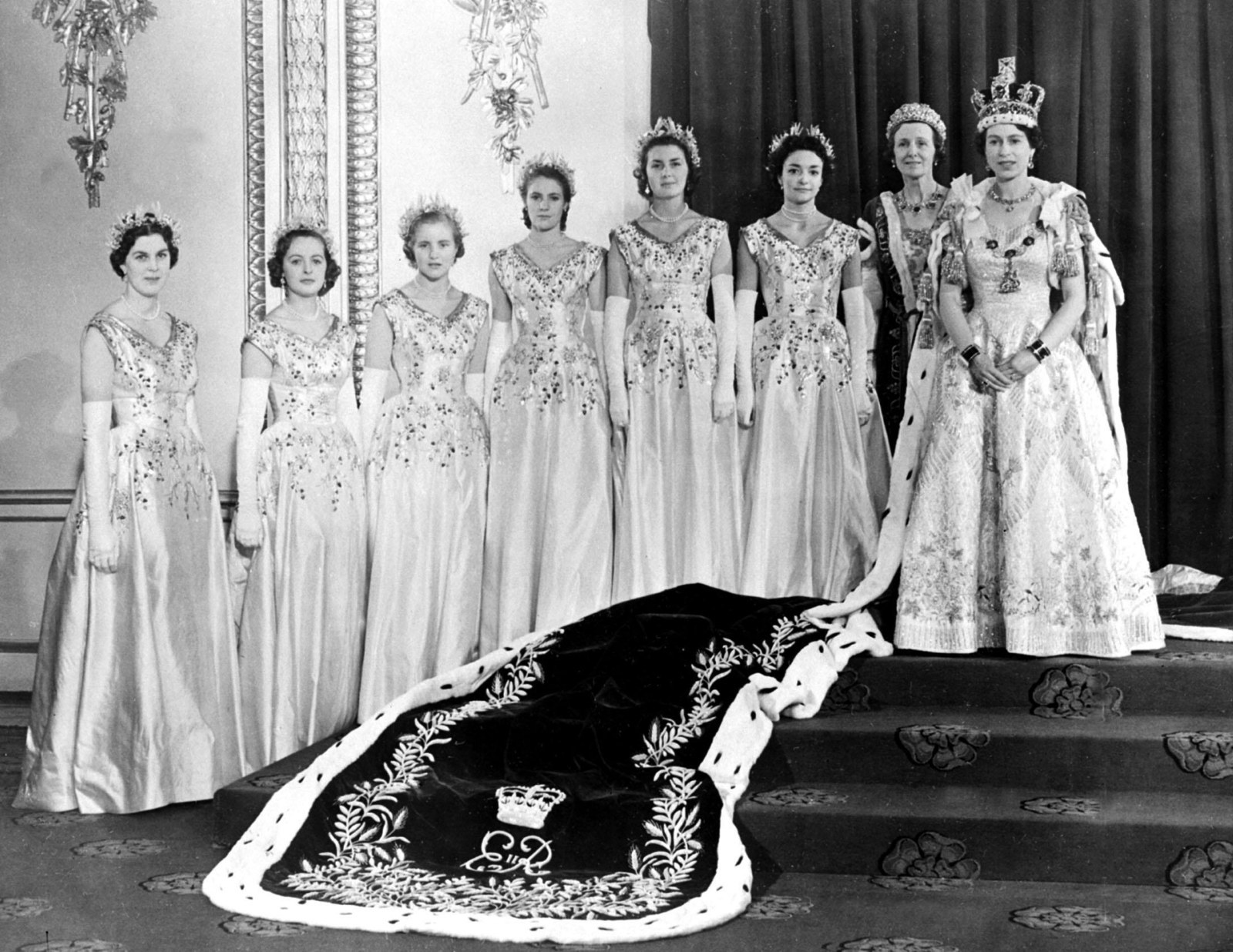 The early decades of her reign were characterized by the increased informality of royal visits compared with those of her predecessors and, while on a trip to Australia in 1970, the royals introduced a new practice, the "royal walkabout," where they would wander along crowds of people and try to meet as many as possible.
She also went some way to building diplomatic bridges with former enemies in the decades after World War II, making the first royal visit to Germany in 52 years in 1965 and receiving Japan's Emperor Hirohito on a state visit in 1971.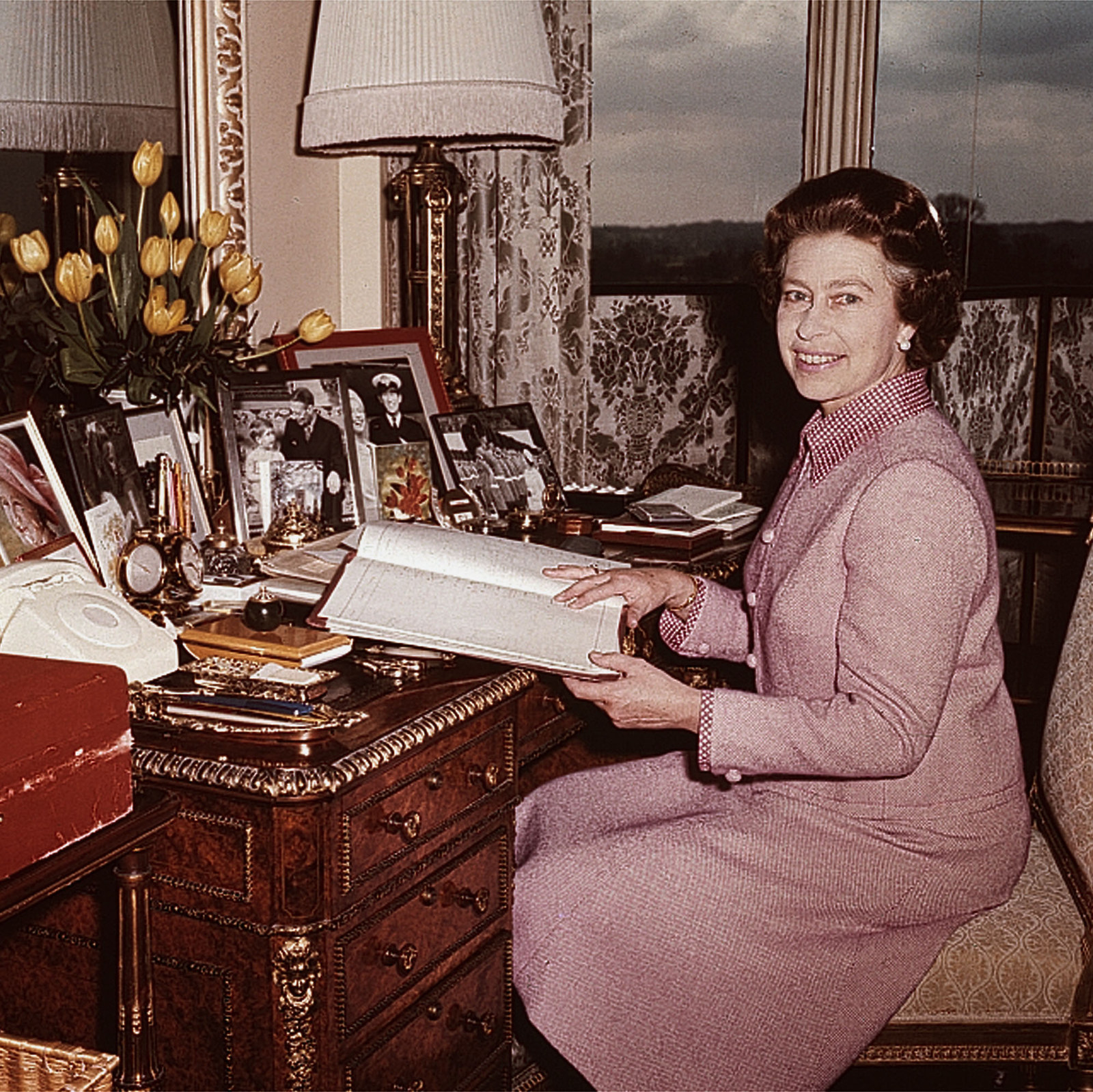 In 1977, she reached 25 years on the throne — an occasion marked with celebrations throughout the Commonwealth. In London, hundreds camped out overnight in the rain to get a view of the royal procession, led by the Queen in her golden state coach.
The late '70s and early '80s saw both tragedy and celebration in the royal family. In August 1979, the Queen's cousin, Lord Louis Mountbatten, was killed in an Irish Republican Army bombing in Northern Ireland, and in 1981 she herself was targeted by a 17-year-old who fired six blank cartridges at her as she rode past crowds on horseback in London.
What appeared to be happier times came the following month, when an estimated 600,000 people crammed the streets of London to catch a glimpse of her son and heir, Charles, and Lady Diana Spencer on their wedding day on July 29, 1981.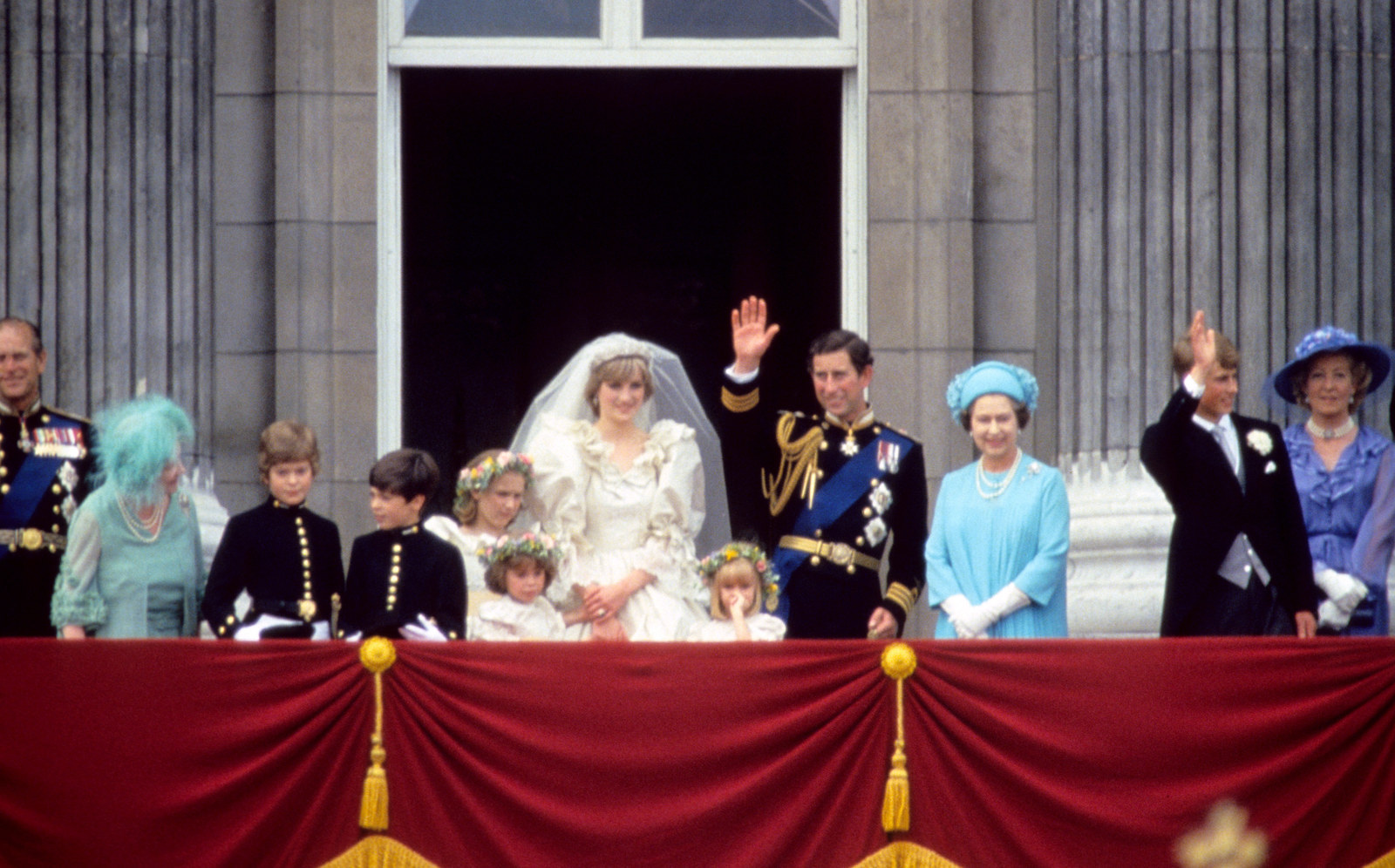 The wedding led to a spike in popularity for the monarchy, but there were later rumors that Charles, then in his early thirties, had been pressured by the family into marrying the 20-year-old.
The period was characterized by intense media interest and gossip surrounding the private lives of the Queen and the royal family. Controversial tabloid editor Kelvin MacKenzie of the Sun newspaper was famously said to have remarked: "Give me a Sunday for Monday splash on the royals. Don't worry if it's not true — so long as there's not too much of a fuss about it afterwards."
A turbulent few years followed, and toward the end of 1992, the Queen gave her famous speech referring to the previous 12 months as her "annus horribilis" — or "horrible year."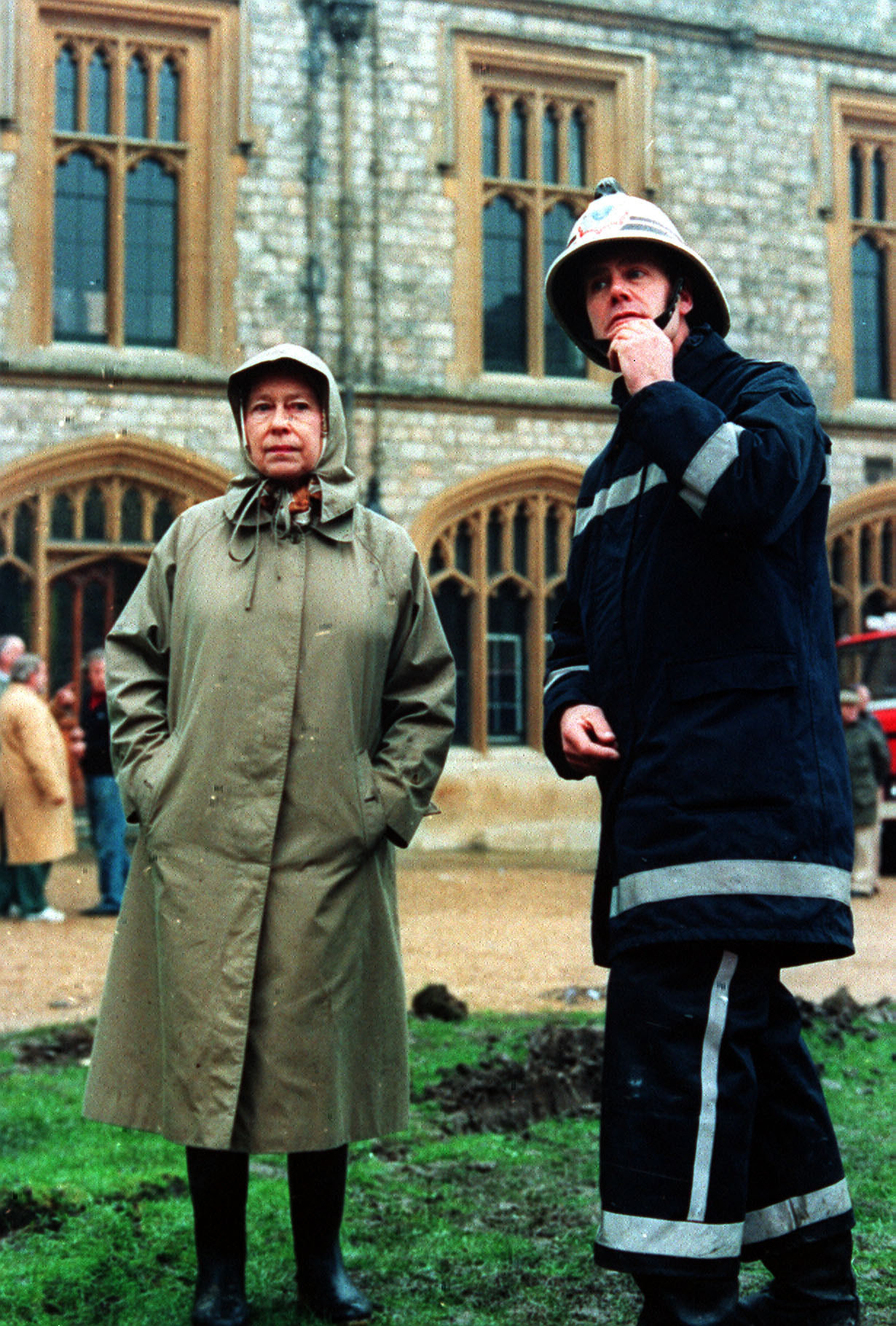 Feelings of Republicanism also began to grow in Britain, Australia, and elsewhere, to which Elizabeth responded:
No section of the community has all the virtues, neither does any have all the vices. I am quite sure that most people try to do their jobs as best they can, even if the result is not always entirely successful. He who has never failed to reach perfection has a right to be the harshest critic.

There can be no doubt, of course, that criticism is good for people and institutions that are part of public life. No institution — City, monarchy, whatever — should expect to be free from the scrutiny of those who give it their loyalty and support, not to mention those who don't.

But we are all part of the same fabric of our national society and that scrutiny, by one part of another, can be just as effective if it is made with a touch of gentleness, good humor, and understanding.
More tragedy followed in 1997 with the sudden death of Diana in a Paris car crash after divorcing Charles the previous year.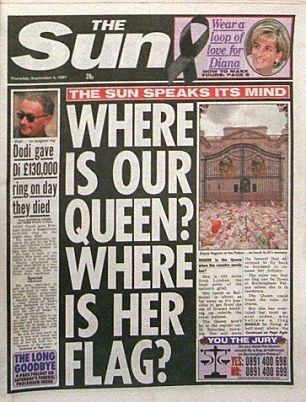 The Queen was subject to unprecedented public hostility after the tragedy. She was criticized for remaining in her holiday retreat in Balmoral with William and Harry, not making any public comments in the days following Diana's death, and refusing to fly the flag at Buckingham Palace at half-staff.
Five days after the crash, and one day before the funeral, the Queen finally broke her silence with a televised public address in tribute to Diana, describing her as an "exceptional and gifted human being" who "inspired others with her warmth and kindness."
This period was later dramatized for the movie The Queen (2006), for which Helen Mirren won an Oscar for playing Elizabeth. More popular culture interest in the monarch was sparked by the Netflix series The Crown, in which Claire Foy, Olivia Colman, and Imelda Staunton were cast as the aging Elizabeth.
The latter years of Elizabeth's reign were marked with more jubilee celebrations and more big royal weddings: Prince William to Kate Middleton in 2011, and Prince Harry to Meghan Markle in 2018. But the younger grandson went on to split from the royal family in 2020, and the Queen was later said to be saddened and concerned after he and Meghan told Oprah Winfrey of the racism and mistreatment they had endured by the British press and some Buckingham Palace officials.
But her golden jubilee year nearly two decades earlier in 2002, marking 50 years on the throne, had also started with sorrow, with the deaths of the two closest women in her life: her 71-year-old sister, Margaret, in February and her mother in March at the age of 101.
Despite her grief, the Queen embarked on an extensive tour of the Commonwealth countries, and the jubilee celebrations prompted hundreds of street parties across Britain. There were also two huge concerts held on the grounds of Buckingham Palace — the Prom at the Palace and the Party at the Palace — with performances from the likes of Paul McCartney, Phil Collins, Ozzy Osbourne, and, famously, Queen's Brian May, who played "God Save the Queen" on electric guitar from the palace's roof.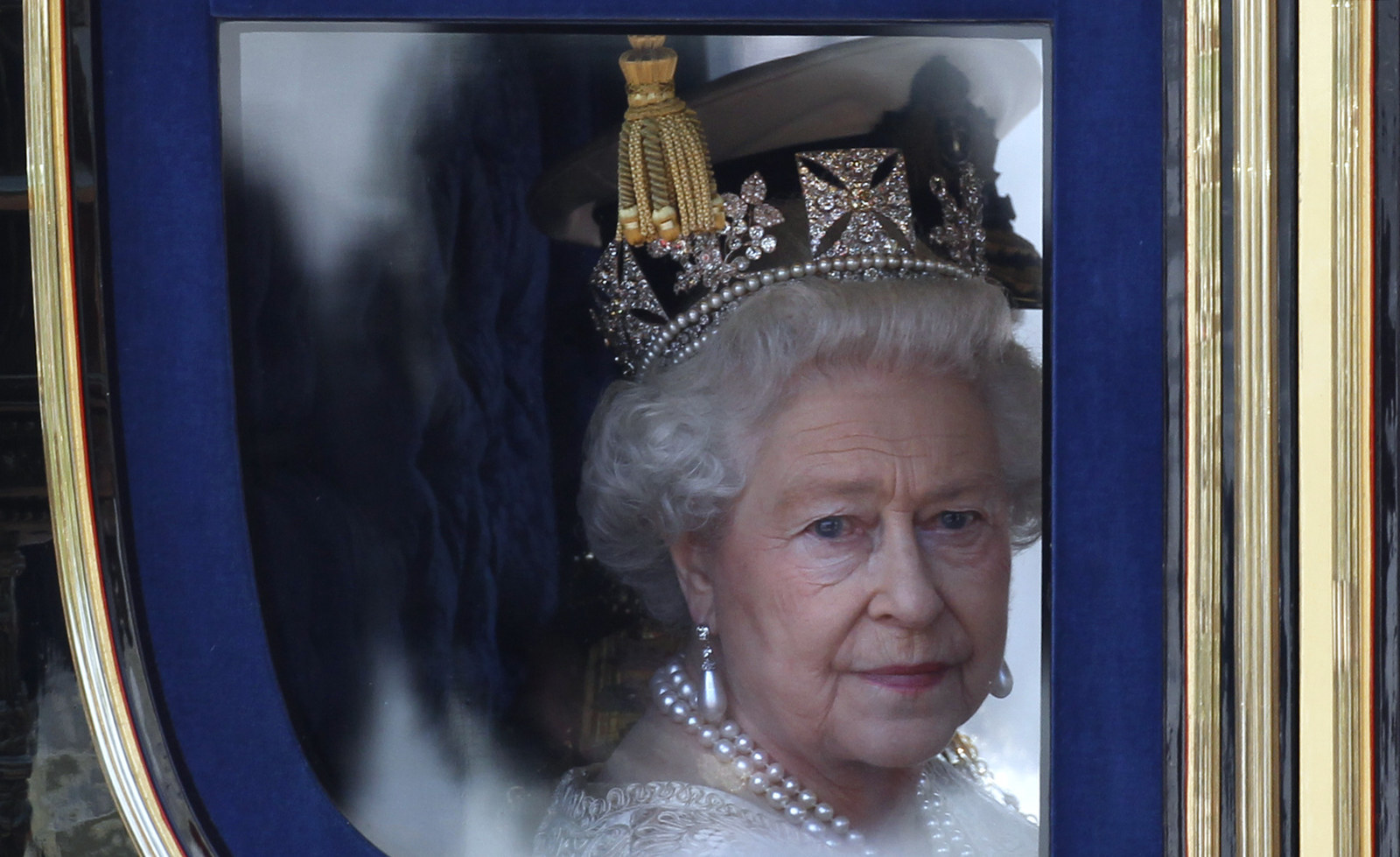 Elizabeth celebrated her diamond jubilee just one month before London hosted the 2012 Olympics. The Queen played a key role in the opening ceremonies, acting in a surprise skit. In the lighthearted video, the Queen is escorted from Buckingham Palace by Daniel Craig, in character as James Bond, via helicopter to Olympic Stadium, where the audience saw her apparently jumping out with a Union Jack parachute.
She also opened the 1976 Montreal Olympics, making her the only head of state to open two Olympic Games in two countries. Following the 2012 games, London's Olympic Park was renamed the Queen Elizabeth Olympic Park.
In 2015, the Queen's reign became the longest in British history, surpassing that of her great-great-grandmother Queen Victoria.
Little was known of her personal opinions — as constitutional monarch she rarely gave interviews and was barred by tradition from expressing political beliefs in public — aside from her public love of corgis and equestrianism. However, those who knew the Queen described her as having a wicked sense of humor and sharp wit. In 2012, the then-archbishop of Canterbury, Rowan Williams, said she had a "real personality" and was "quite prepared to tease and to be teased."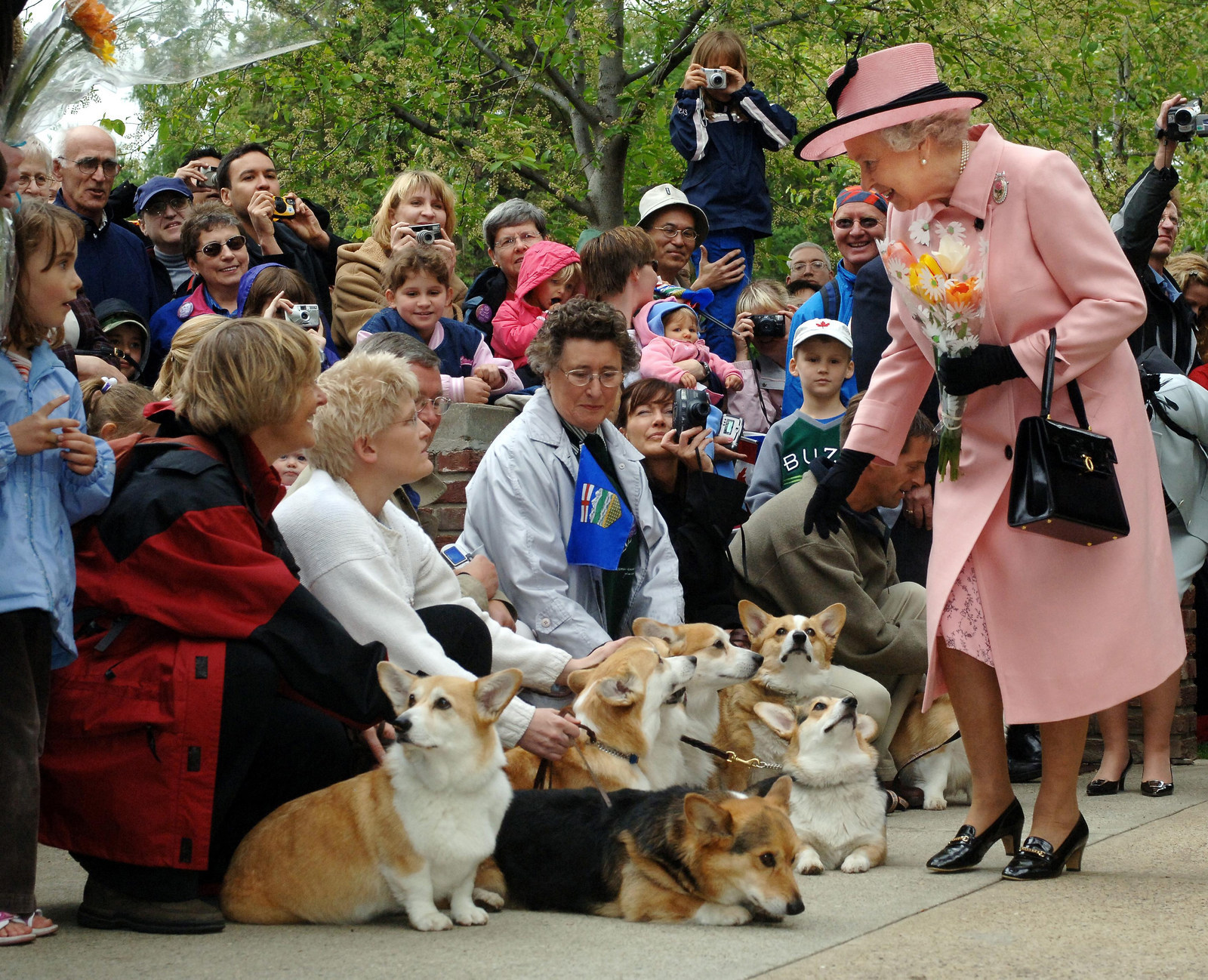 This fun-loving side reportedly came to the fore during a 1998 visit to her Balmoral residence by Crown Prince Abdullah of Saudi Arabia, a kingdom where women were not allowed to drive (unlike the Queen, who continued to drive herself around royal estates well into old age).
In his autobiography, the UK's former ambassador to Saudi Arabia Sherard Cowper-Coles wrote the following anecdote:
After lunch, the Queen had asked her royal guest whether he would like a tour of the estate… The royal Land Rovers were drawn up in front of the castle. As instructed, the Crown Prince climbed into the front seat of the Land Rover, with his interpreter in the seat behind. To his surprise, the Queen climbed into the driving seat, turned the ignition and drove off. Women are not — yet— allowed to drive in Saudi Arabia, and Abdullah was not used to being driven by a woman, let alone a queen. His nervousness only increased as the Queen, an Army driver in wartime, accelerated the Land Rover along the narrow Scottish estate roads, talking all the time. Through his interpreter, the Crown Prince implored the Queen to slow down to concentrate on the road ahead.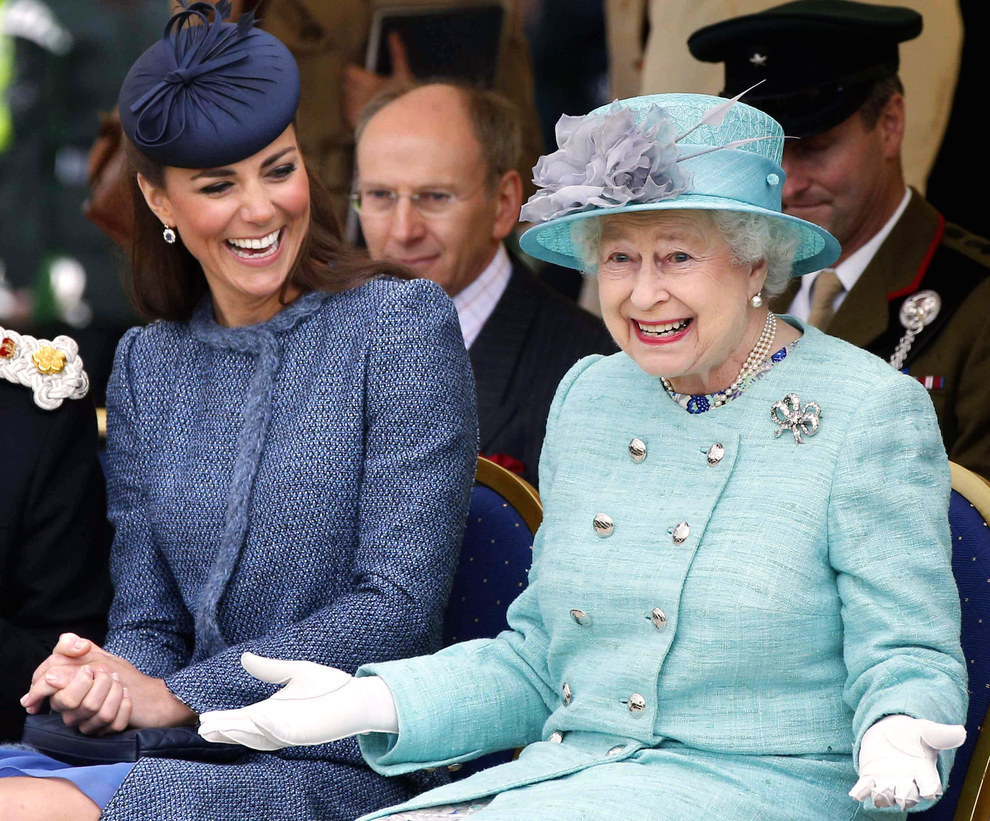 As the virus ravaged the UK in April 2020, the Queen delivered a speech, saying the moment reminded her of the 1940 address she had given to wartime child evacuees. Much as she had done through any number of crises and disasters across her reign, she sought to give comfort to her subjects.
"We should take comfort that while we may have more still to endure, better days will return," she assured her people. "We will be with our friends again; we will be with our families again; we will meet again." ●